Hybrid, the ❤️ of learning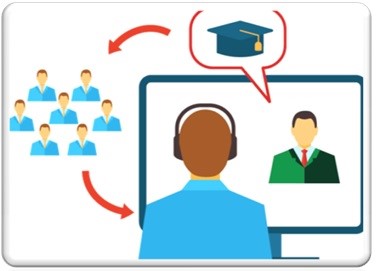 It's a comprehensive approach to combining traditional and online learning to create the ideal learning experience. It use online technologies to not just supplement, but transform and improve the learning process.
Benefit of Hybrid Classroom:
• A flexible learning experience.
• Synchronous/asynchronous communication opportunities.
• The freedom of academic exploration anytime at own pace
• Create and source learning content in various formats
• Revisiting and practicing learning materials any number of times.
• Teacher can redesign course map as many time as required.
• Monitoring of individual students
• Customized learning plans for individual students basis their interest and pace of learning
• Efficient use of resources both offline and online
• Immediate feedback is available to students
• Faster and reliable communication in the classroom
• Posting and answering doubts by all students,
• Effective participation of all learners in discussion and debates
• Individual goals can be easily setup