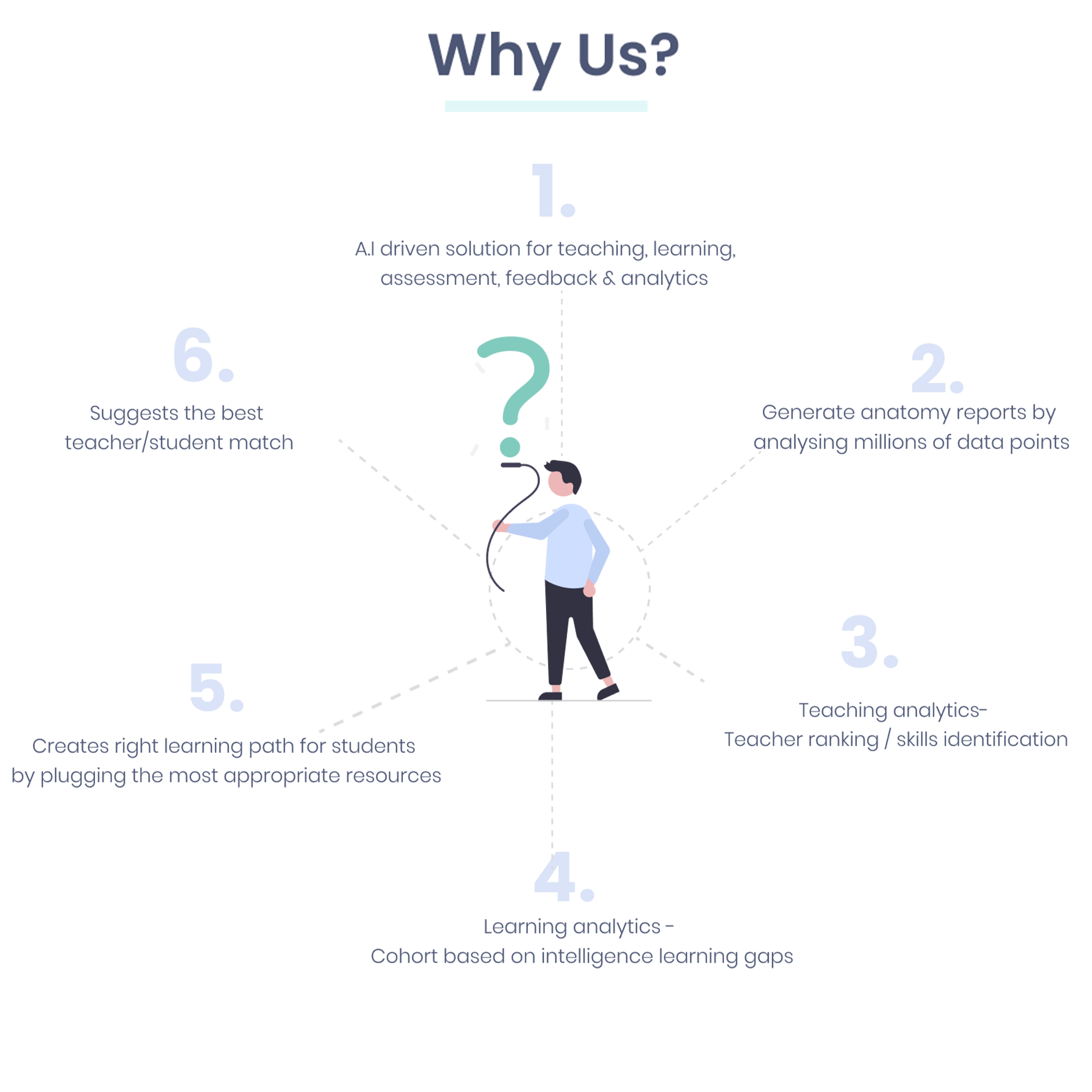 From where will these millions of data points come from and how reliable will be the data?
Why would students fall in love with 2xcell?
Power packed Resources
Resources assigned by teacher/Top rated resources mapped to intelligence
Smart Calendar
On-going / Upcoming / Missed - Sessions / Test / Assignments / Resources assigned.
Self Evaluation
Practise Test (Crafted by top rated teachers / Assigned by teacher)
Preference
Preferred format of resources | Special Request
Gamified Learning
Leader Board | Challenges | Targets
Analytics
Data-points including feedback by teacher | Anatomy report
Feedback
Post teacher / resource feedback | Support required
Learning Path
Suggestive Resources | Faculty | Methodology | Course
Rewards
Incentives based on level of engagement | Time spent on platform
Why would teachers fall in love with 2xcell?
Personalized
User friendly content creation tools | Templates to weave your own story around the most engaging resources.
Powerful assessment tools
Choose from thoughtfully crafted question bank or create your own set of questions in any format (MCQ/Subjective).
Self Evaluation
Practise Test (Crafted by top rated teachers /Assigned by teacher)
Preference
Preferred format of resources | Special Request
Gamified Learning
Leader Board | Challenges | Targets
Analytics
Data-points including feedback by teacher | Anatomy report
Feedback
Post teacher / resource feedback | Support required
Learning Path
Suggestive Resources | Faculty | Methodology | Course
Rewards
Incentives based on level of engagement | Time spent on platform
Copyright © 2010-2022 2xCell